The holiday season is right around the corner and the team at Ink to Paper is excited to create and share projects. Fall is the season of gratitude, which leads right into the Christmas season of giving. We wanted to dedicate the month of November to a marathon of creative inspiration using our holiday themed stamps and dies. Crafting during the holiday season is very popular, and our collection of stamps and dies will surely inspire you to create along with us throughout the month.
Get ready to learn some fun facts about the company, designers, and of course amazing new ways to create cards, gift tags, and more!
---
Learn a little more about how Papertrey Ink got started in an interview with one of the owners, Julie.
---
Let's take a closer look at the fall themed product collections we are featuring for today's CreateAthon! Laurie Schmidlin and Melissa Phillips have shared amazing cards to celebrate autumn.
Thankful Thoughts Stamps + Dies
Lovely Leaves Stamps + Dies
On the Border: Fall Foliage Dies

---
"With Fall being my favorite season, it's no wonder that I absolutely adore both the Lovely Leaves and Thankful Thoughts stamp sets!  In fact, I think both of these sets can be used year round, just by changing up the colors used!  The On The Border: Fall For Foliage die set is such a great set to layer with, especially the border.  I kept my colors neutral and layered them in a cluster to leave plenty of white space.  I find that this ensures the overall look is not to busy or visually overwhelming.  One thing that I find helpful, especially with intricate dies like the one in Thankful Thoughts, is to die cut first and then stamp using a stamp positioner.  By using a stamp positioner, it really does help to get the images centered on the die cuts."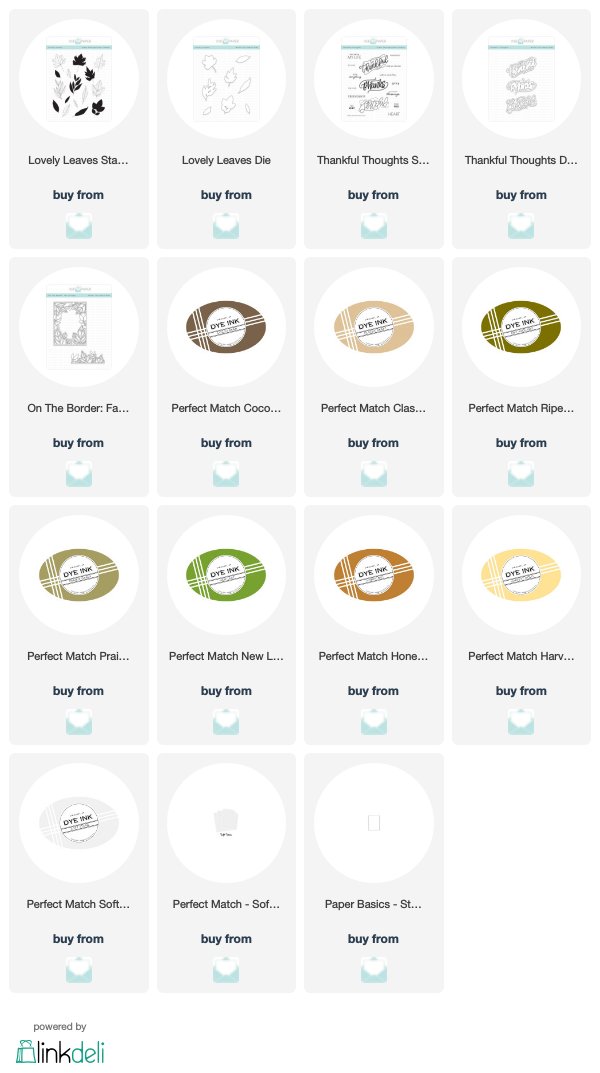 ---
"I find that if I stamp the detailed, outside images from the Lovely Leaves stamp set, that it's a bit easier to line up the solid leaf images.  Also tucking in additional foliage or florals from other sets is a great way to add filler and get more use from several stamp sets, such as I did here with the addition of the Floral Christmas stamp set."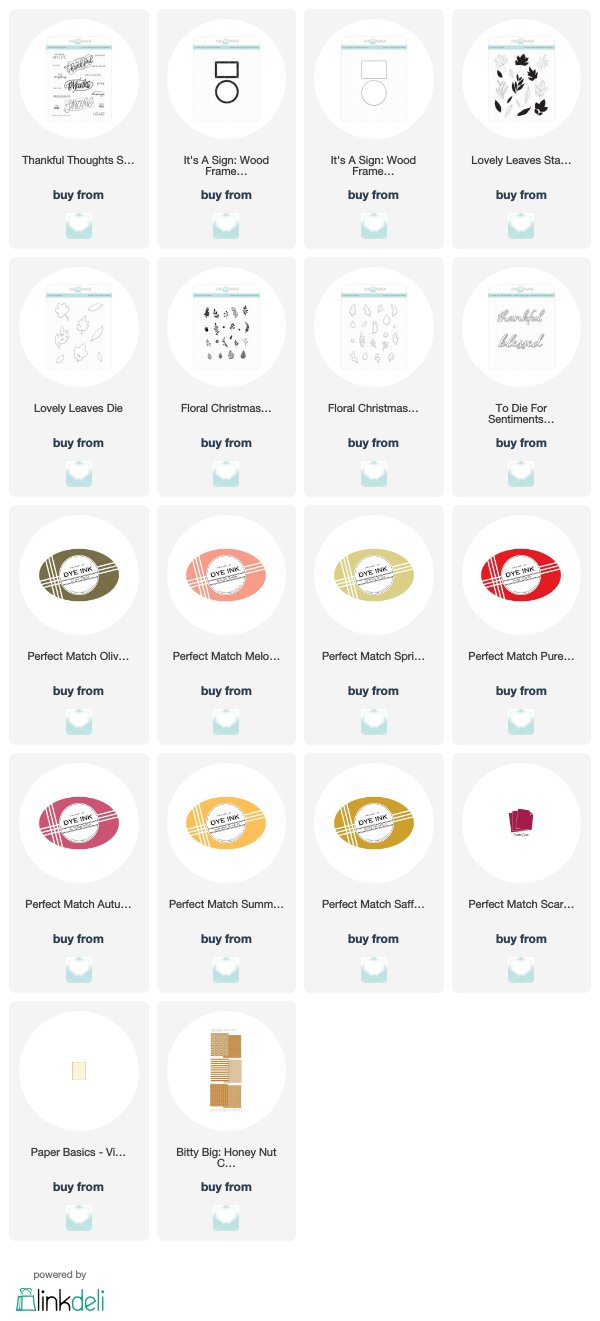 ---
PRIZE
During Holiday CreateAthon, we are offering a weekly $100 Ink to Paper Gift Certificate!
RULES
Participants may enter the challenge once a day. To enter, participants are required to answer the contest challenge question (posted below) in the comments of the daily post. HINT: Answers to questions may be discovered by reading a designer's blog post from the respective day. A randomly selected winner with the correct answer will gain an entry to be eligible for the weekly prize. Participants can receive an entry each day a Holiday CreateAthon post is published.
This post will be updated with the randomly selected winner who gains an entry for this week's prize.
Weekly winners will be posted on the Holiday CreateAthon page.
CHALLENGE
Answer the following question: How did Laurie Schmidlin start stamping?
EDITED TO ADD THE RANDOMLY SELECT WINNER:
Congratulations to storymusicgirl! You will be entered to win the weekly prize!