The holiday season is right around the corner and the team at Ink to Paper is excited to create and share projects. Fall is the season of gratitude, which leads right into the Christmas season of giving. We wanted to dedicate the month of November to a marathon of creative inspiration using our holiday themed stamps and dies. Crafting during the holiday season is very popular, and our collection of stamps and dies will surely inspire you to create along with us throughout the month.
Get ready to learn some fun facts about the company, designers, and of course amazing new ways to create cards, gift tags, and more!
---
Let's take a closer look at the Christmas themed product collections we are featuring for today's CreateAthon! Kelly Lunceford and Laurie Schmidlin have created these beautiful cards showing the real meaning of the holiday season.
Splendid Snowflakes Stamps + Dies
Inside Greetings: Blessed Beyond Measure Stamps
On the Border: Splendid Snowflakes Frame Dies

On the Border: Splendid Snowflakes Border Dies
---
"I love using pattern paper every now and again because it gives my projects instant detail and interest! I love how sweet the snowflakes look paired with the pink polka dots and silver embossing!"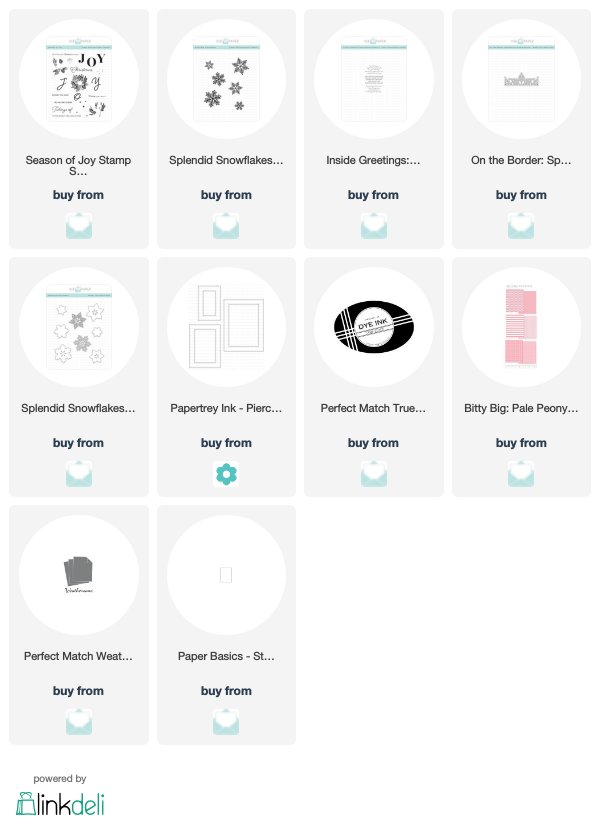 ---
"I love embossing sentiments on my projects but with smaller sentiments like the one I used here, they don't always show up very well.  This is especially true when the background is a pattern or darker color.  I find that embossing the sentiment onto vellum will mute the pattern/color behind it, allowing the sentiment to fully shine."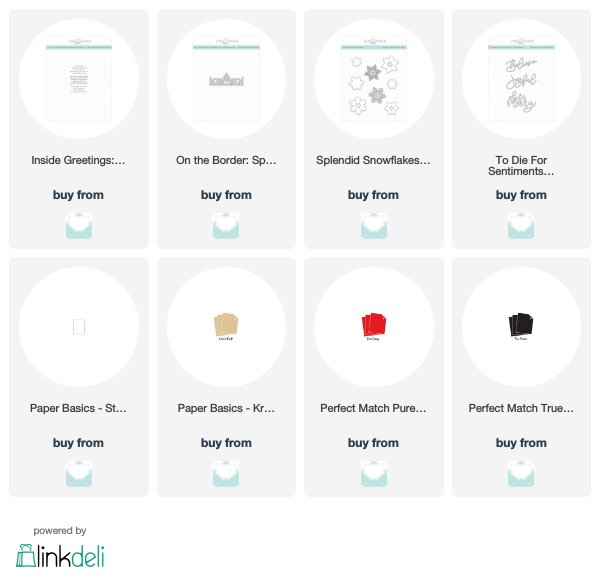 ---
PRIZE
During Holiday CreateAthon, we are offering a weekly $100 Ink to Paper Gift Certificate!
RULES
Participants may enter the challenge once a day. To enter, participants are required to answer the contest challenge question (posted below) in the comments of the daily post. HINT: Answers to questions may be discovered by reading a designer's blog post from the respective day. A randomly selected winner with the correct answer will gain an entry to be eligible for the weekly prize. Participants can receive an entry each day a Holiday CreateAthon post is published.
This post will be updated with the randomly selected winner who gains an entry for this week's prize.
Weekly winners will be posted on the Holiday CreateAthon page.
CHALLENGE
Answer the following question: What was the first technique Laurie learned as a stamper?
EDITED TO ADD THE RANDOMLY SELECTED WINNER
Congratulations, Sandy Dayhoff! You will be entered to win the weekly prize!