The holiday season is right around the corner and the team at Ink to Paper is excited to create and share projects. Fall is the season of gratitude, which leads right into the Christmas season of giving. We wanted to dedicate the month of November to a marathon of creative inspiration using our holiday themed stamps and dies. Crafting during the holiday season is very popular, and our collection of stamps and dies will surely inspire you to create along with us throughout the month.
Get ready to learn some fun facts about the company, designers, and of course amazing new ways to create cards, gift tags, and more!
---
Let's take a closer look at the fall themed product collections we are featuring for today's CreateAthon! Laurie Schmidlin and Melissa Phillips have shared amazing cards to celebrate autumn.
Just Sentiments: Be Merry Stamps
Watercolor Textures: Christmas
---
"Gift giving during the holidays can be stressful and stress is the last thing we want while trying enjoy every bit of the holiday season. I try to keep a few pre-packaged gifts on hand for last minute gift gifting and this year these sweet packages will be perfect for that. I can easily tuck a small gift, sweet treat or gift card inside and hand them out to spread a bit of Christmas cheer!"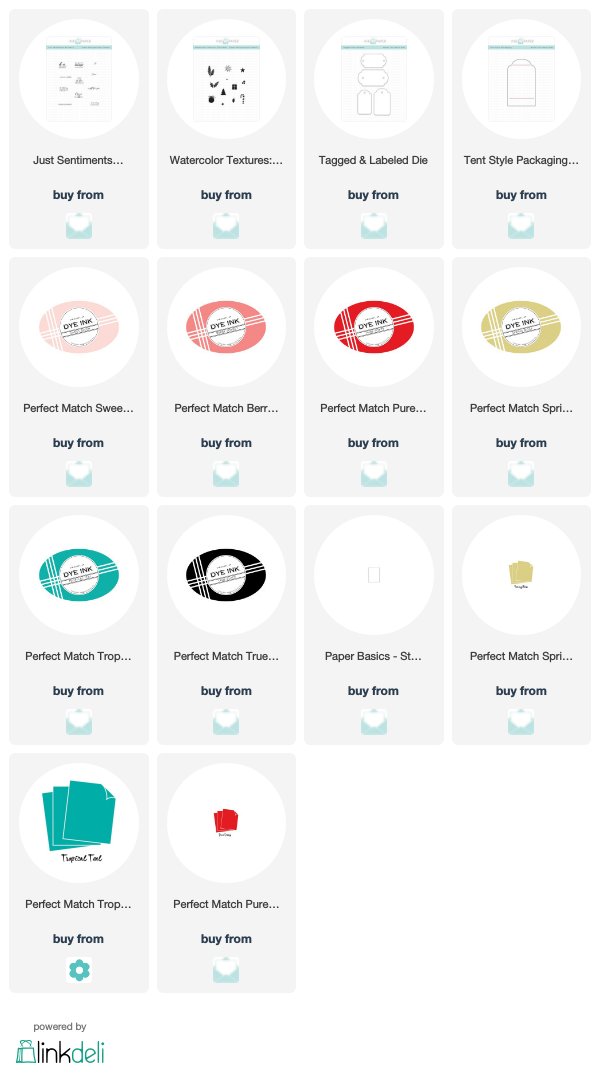 ---
"I sometimes feel that creating simple cards and tags is not enough, that each project I make has to be over the top and must feature an arsenal of supplies and fancy techniques.  For most of us, however, we lack the time and/or the skill to come up with a project the likes of which has never been seen before!  During the holidays, especially, I find the need to simplify my crafting approach as there is not enough time in the day to devote hours to create each card and tag. My tags for today's post are simply made and don't require special skills or even products to make them.  I'm using basic stamp sets that offer a versatile but varied collection of images and sentiments–Watercolor Textures: Christmas and Just Sentiments: Be Merry.  After stamping and heat embossing the images with watermark ink and white embossing powder on die cut Tagged & Labeled 1 tags, I watercolored the background of each tag by mixing a few drops of water and ink refills.  If you don't have the ink refills, don't worry–you can use regular ink.  This simple but colorful method is easy and fun for anyone to try!"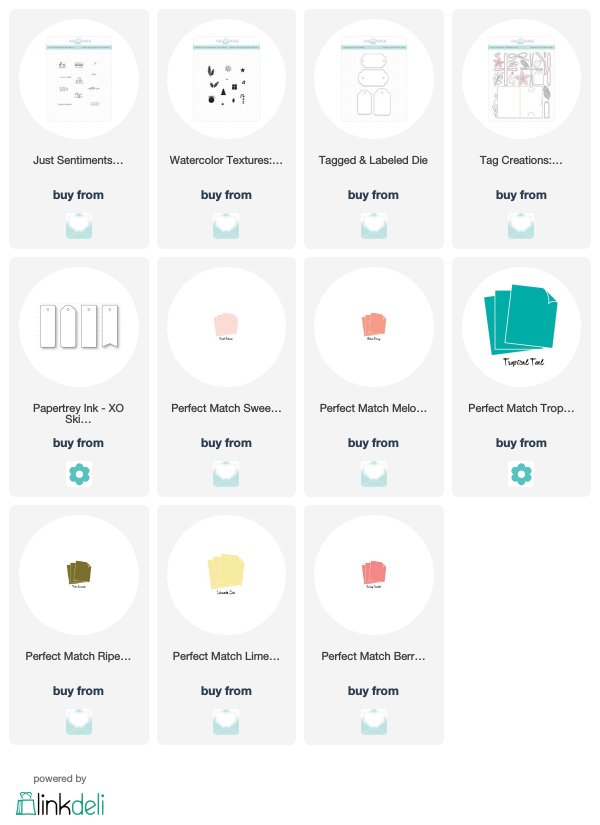 ---
PRIZE
During Holiday CreateAthon, we are offering a weekly $100 Ink to Paper Gift Certificate!
RULES
Participants may enter the challenge once a day. To enter, participants are required to answer the contest challenge question (posted below) in the comments of the daily post. HINT: Answers to questions may be discovered by reading a designer's blog post from the respective day. A randomly selected winner with the correct answer will gain an entry to be eligible for the weekly prize. Participants can receive an entry each day a Holiday CreateAthon post is published.
This post will be updated with the randomly selected winner who gains an entry for this week's prize.
Weekly winners will be posted on the Holiday CreateAthon page.
CHALLENGE
Answer the following question: What did Rebecca use to watercolor the background of her tags?
EDITED TO ADD THE RANDOMLY SELECTED WINNER
Congratulations, Carol Jurek! You will be entered to win the weekly prize!